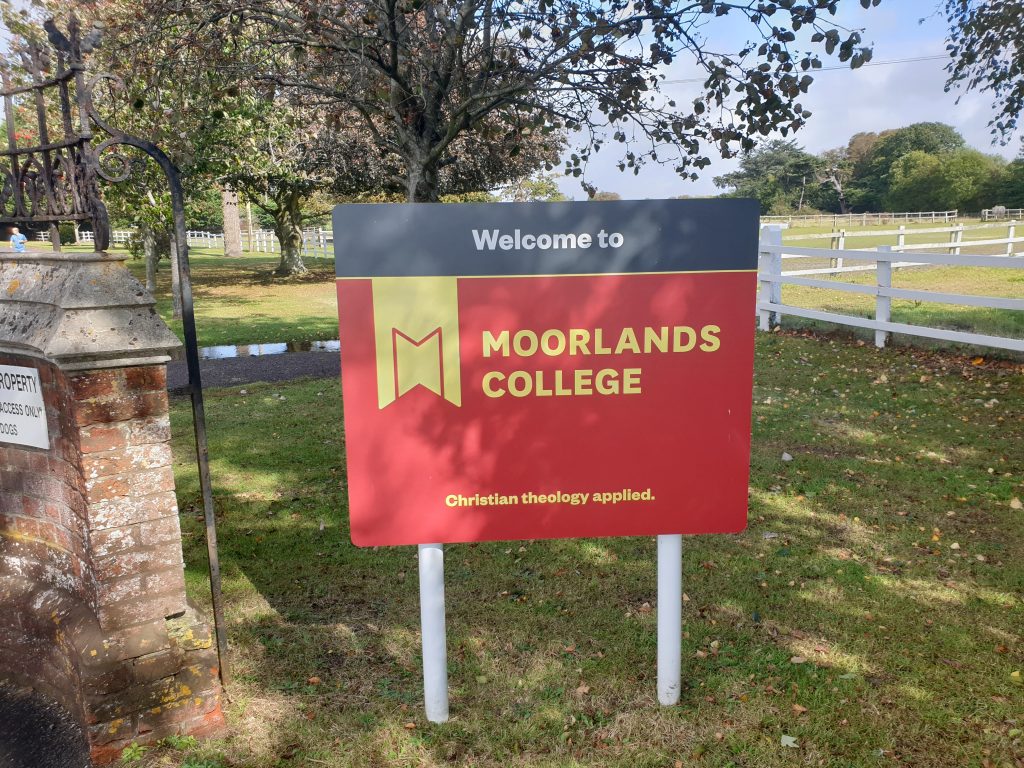 On Wednesday 24th September, Father Peter Farrington was very pleased to return again to Moorlands College, Christchurch, Dorset, where he studied for three years for ministry in the Evangelical movement as a Pastor and Missionary. This was his fourth visit to provide teaching to the undergraduate students at the College on Orthodox prayer and spirituality.
The group of students was larger than on previous occasions, and all of them participated in the lively and encouraging lectures and discussions which Father Peter presented. He had taken copies of his booklets on the Orthodox Understanding of the Virgin Mary, and the Orthodox Understanding of the Intercession of the Saints, and these were all given away to the students. Some also took prayer ropes and intended to begin trying to use the Jesus Prayer in their own devotions.
At the end of his visit Father Peter was very pleased to bump into someone he studied with at Moorlands over 30 years ago who was also visiting the college to teach.