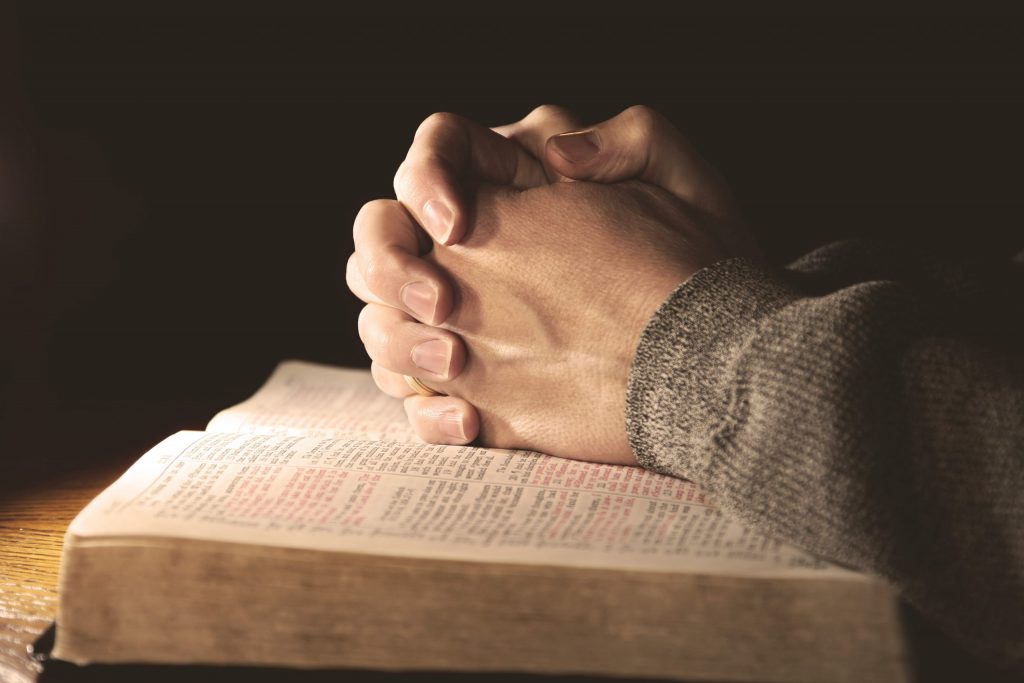 For I say to you, among those born of women there is not a greater prophet than John the Baptist; but he who is least in the kingdom of God is greater than he. Luke 7:28
Some of the disciples of John the Baptist had come to ask if he was indeed the one that the Prophets had been waiting for and preaching about over many centuries. And the Lord Jesus confirms this by pointing out what he is doing – the blind see, the lame walk, the lepers are cleansed, the deaf hear, the dead are raised, the poor have the gospel preached to them – he is indeed the subject of the Prophetic message.
Now he speaks about John the Baptist to the crowd and he says these words about John himself. He seems to be praising John the Baptist with one phrase, and then dismissing him with another? But it is not that he is a man whose purpose is running out, rather it is that he is a man whose ministry stands at the very threshold of the most significant moment in human history. It is not that John the Baptist is not important, indeed he is the greatest prophet that has ever lived. Rather it is that the Incarnation, the Life and Passion and Resurrection of the Lord Jesus Christ, God made truly man without ceasing to be God, changes everything and causes a great rift in time and space so that there is a time before Christ and a time after Christ.
There is a first and most important difference between those who were before Christ and those who come after him, and participate in the life of the Church, the Body of Christ. Those who were before him were born of women, and blessed in all manner of ways by God, and used by him in service, but none of them were born of God, as we have been born of God and received a divine life within us by the indwelling Holy Spirit. The least of us, having been born of God, is greater than the greatest of those who came before and never had this blessing.
Yet we should not congratulate ourselves for a state which we have not earned. If we are children of God, then we must live in such a way to show that we are the children of our Heavenly Father. It is not enough to claim the promise of God, we must live it out as the guarantee of its truth and reality. By our life we must manifest this union and communion with God as the proof, both to ourselves and to the world.
See the holiness achieved by so many who lived without this new birth in God? How can we bear to live a life of less holiness, less devotion, less commitment and humble obedience, if we have been born of God? How dare we live such a life. To deny the life we have been given is to slowly lose it.
There is a second and significant difference between the great saints and prophets of the Old Testament, and that blessed and undeserved state in which we find ourselves. The Old Testament prophets and saints received the Holy Spirit upon themselves as divine power for their service in the will of God, but now we all, even the least of us, receive the Holy Spirit into our hearts and as an indwelling presence to transform and transfigure our lives, to bring about union with God in an unceasing communion.
This is a challenge to each of us. What have we done with the gift of the indwelling Holy Spirit? What have we achieved? What fruit have we produced to the glory of God? How have we proved in our own lives the power of the Gospel of the Kingdom of God?
Having received such gifts, the new birth from God as his own children, and the indwelling Holy Spirit of adoption so that we cry out to God, Abba, Father, what shall we do to use them in the service of God and to his glory? If we are the children of God, then we must live as his children and seek to do all that represents our likeness with our Heavenly Father. When we examine our hearts, we are able to see those aspects of our life and behaviour and attitudes that are not Godlike, and do not represent our spiritual relationship with God as his children.
On our own and in our own strength we could do little to overcome and eradicate these faults and sins. It is by the power and divine energy of the indwelling Holy Spirit that we are able to be transformed and begin to bear the fruit of the Spirit. What shall we do? At every moment of every day we have a choice. We may either use this moment in the grace of the Holy Spirit to grow closer to our Heavenly Father, to resist sin and to choose life. Or we may misuse and abandon this moment and this opportunity to fall away from God, our Father, resisting and grieving the Holy Spirit, so that the divine and spiritual life within us begins to wither and fail.
Every moment counts in this new life God has given us as a gift, every opportunity to choose the will of God in every moment by the grace of the indwelling Holy Spirit. In this opportunity we are given so much more than the saints of the Old Testament and so much more possibility for union with God in this life is offered to us. But to waste each moment, to turn away from our Father, resisting and rejecting the grace of the Holy Spirit, this is a dreadful state to find ourselves in and cannot lead to life and peace and fruitfulness.
Let us then turn to God again, today and every day, repenting of sin, and seeking grace, to be obedient in humility, serving one another cheerfully and sacrificing our own will, in faithfulness and holiness, so that our likeness with God and the power of the indwelling the Holy Spirit, might work in us and through us, for our salvation and the glory of God in all things. Amen.