Over the weekend of Friday 13th to Sunday 15th May, Father Peter Farrington organised an Orthodox spiritual retreat at Barnes Close, a residential centre in the countryside outside Bromsgrove, England as part of the activity of the St George Orthodox Ministry of the Coptic Orthodox Church. Barnes Close is set in a rural landscape, with large grounds, and woodlands filled with the sound of birdsong. Most of the rooms had ensuite facilities, and the participants in the retreat, priests and lay people, old and young, Orthodox and non-Orthodox, arrived and were settled into their accommodation on Friday evening.
There was a small staff at Barnes Close who took great care of the retreat group throughout their visit, and provided first class, freshly cooked food at every meal. The grounds of the estate were joined onto Waseley Country Park, and on Saturday afternoon during the retreat the participants, whatever their level of fitness, managed to climb Windmill Hill, at 940 ft high, to have a view out over the country in all directions for more than 50 km.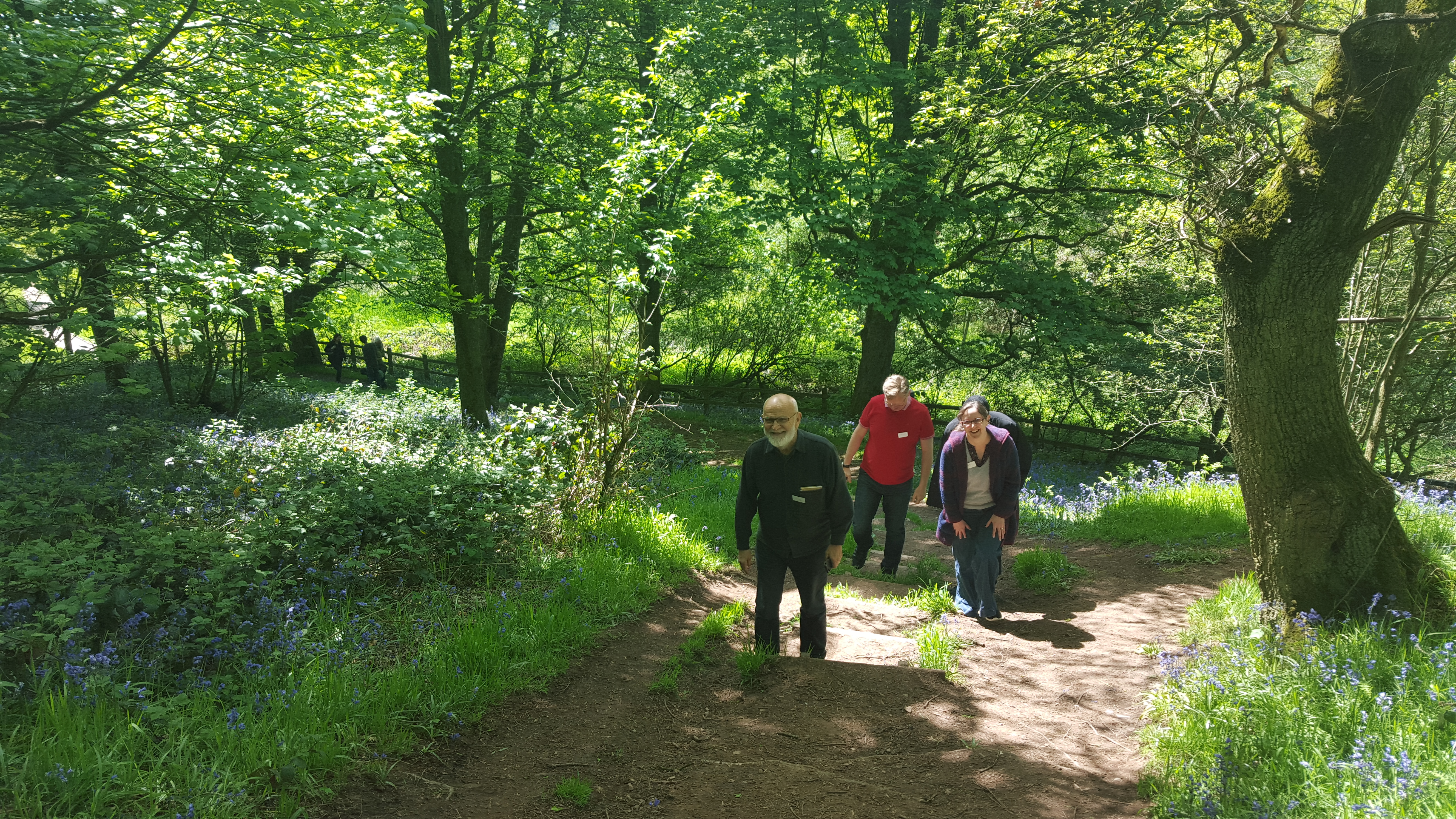 The Agpeya prayers were prayed several times during the weekend in the small room set apart as a chapel at Barnes Close, with a view out over the countryside. These times of prayer were much appreciated on Friday evening and night, on Saturday morning, at midday, at evening and again at night. On Sunday morning the Coptic Orthodox Liturgy of St Basil was celebrated in the company of all those sharing in the retreat.
During the weekend a number of Orthodox video documentaries were viewed. These included programmes about the Jesus Prayer, the Theotokos, and the conversion of Father Lazarus of St Anthony's Monastery. There were also a number of presentations by Father Peter Farrington and Father Simon Smyth looking especially at the theme of the weekend – Light of the World, and on the practice of unceasing prayer.

There were certainly lessons to be learned from this first retreat activity of the St George Orthodox Ministry of the Coptic Orthodox Church, but everyone who shared in this first spiritual weekend seemed to have enjoyed it in a manner which was personal to themselves.
Certainly it was an excellent opportunity for friends, and fellow clergy to spend time together again, and for new friendships to be made, with Orthodox and those finding something helpful and fruitful in our Orthodox spiritual life. Another retreat will be organised in due course as God wills.