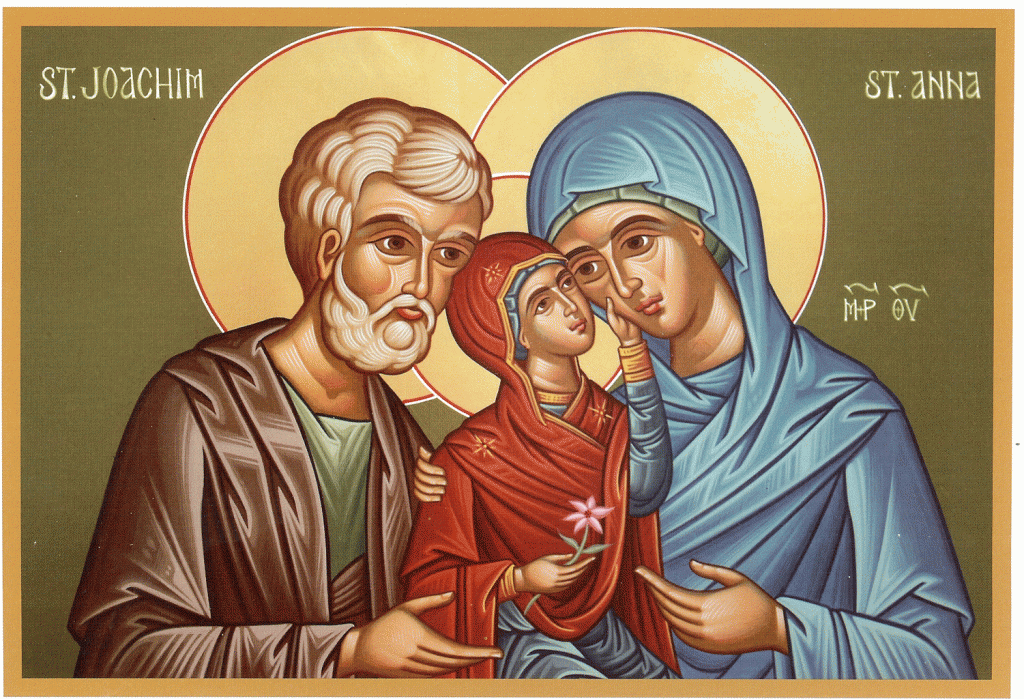 If we return to the Proto-evangelium of St James, we will remember that the Virgin St Mary had been left in the Temple by her parents, Joachim and Anna when she was three years old, and she had entered the Temple with joy and gladness. We now read of her time there, described in the words….
And Mary was in the temple of the Lord as if she were a dove that dwelt there, and she received food from the hand of an angel.
St Mary dwelt in the Temple of the Lord as if it was her own home, as if she was one of the doves which had made a nest among the eaves. And for nine years she spent her childhood in God's presence. What does it mean that she received food from the hand of an angel? It means in the first place that she certainly received spiritual nourishment from an angelic visitor, but it also reveals to us that she was used to receiving the visits of an angel, a messenger of God.
If we look briefly at Luke 1, when an angel appears to both Zachariah and the Virgin St Mary. In the first case we read…
There appeared unto him an angel of the Lord standing on the right side of the altar of incense.  And when Zacharias saw him, he was troubled, and fear fell upon him.
and in the second case we read…
The angel came in unto her, and said, Hail, thou that art highly favoured, the Lord is with thee: blessed art thou among women. And when she saw him, she was troubled at his saying, and cast in her mind what manner of salutation this should be.
What does this show us? Zachariah was filled with fear as soon as he saw the angel. It was not an experience he had ever had before. But St Mary was not troubled or disturbed by the angel's presence, because she had been visited many times in the past by an angel. It was his greeting which seemed strange to her, she had not been addressed in such a way before.
The Virgin Mary was not a random Jewish girl, chosen by God without any merit, no more worthy than any other. She was already, while only a child, fed by angels, living in the presence of God, and being prepared for the greatest ministry which any woman, any human being, could perform. Truly she was highly favoured, and blessed among women.