The earliest known altar vessels were not found in Constantinople or Rome, but buried for safety in the remains of the Roman town of Durobrivae, in modern Cambridgeshire, near the little village of Water Newton. We cannot know for sure what social upheaval led to their being hidden away by the early Christian community that used them, most probably the beginnings of the Anglo-Saxon incursions into the countryside, but we are fortunate that their desire to preserve them has led to their discovery in modern times as the earliest of all known altar vessels.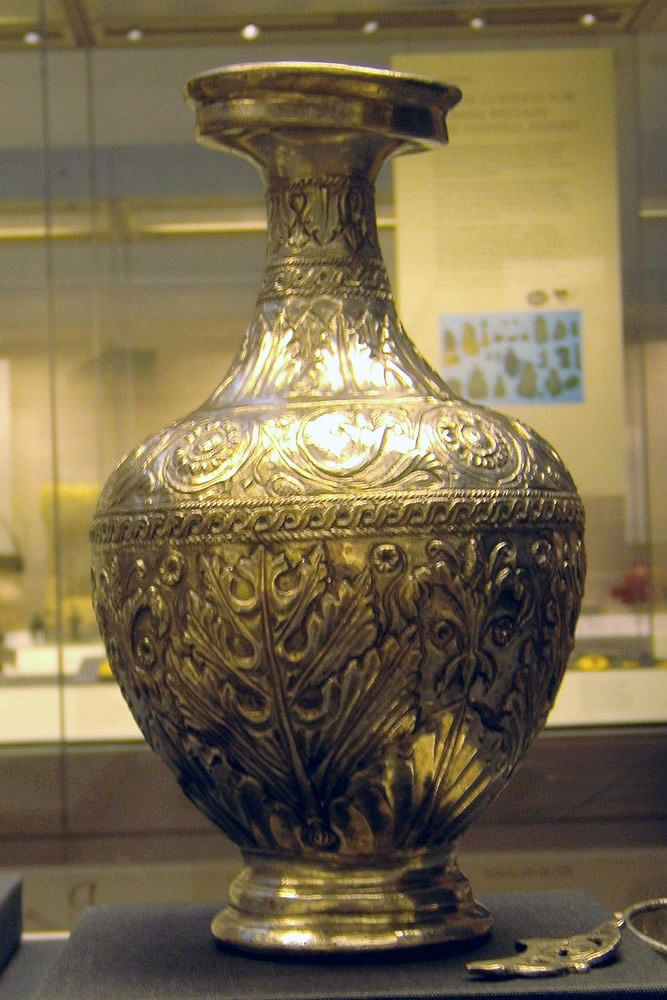 The Water Newton Treasure was discovered in 1975 and consists of 27 silver items and one gold item. There are nine silver vessels, and the remainder of the items are votive tokens engraved and embossed with the the chi-rho cross, mostly triangular in shape. The larger items include jugs, bowls, dishes, a strainer, and an unengraved standing two-handled cup of a form used as a chalice.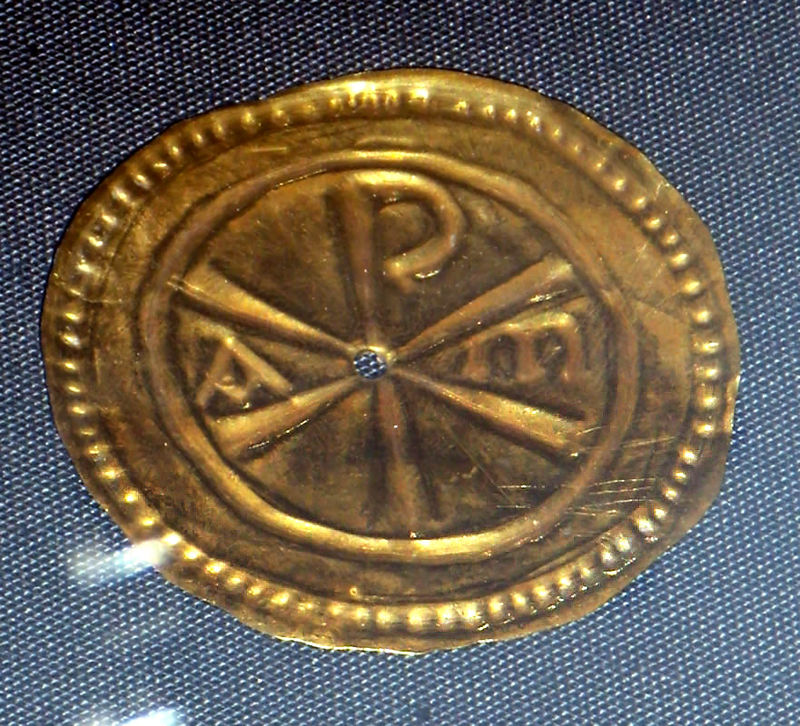 The most highly decorated piece is a silver jug covered in acanthus leaf design, which would have been used for washing the priest's hands, and the ablutions of the chalice and paten. There are the remains of a silver hanging bowl, which it is thought was used as a lamp. There are also two bowls which were used as chalices. One has an inscription on the base – PUBLIANUS, and another around the rim – SANCTUM ALTARE TUUM DOMINE SUBNIXUS HONORO alongside two chi-rho symbols. The exact meaning of the inscriptions has been debated but "O Lord, I Publianus, relying on you, honour your holy altar [or church]." is probably the sense. These are the oldest chalices in existence.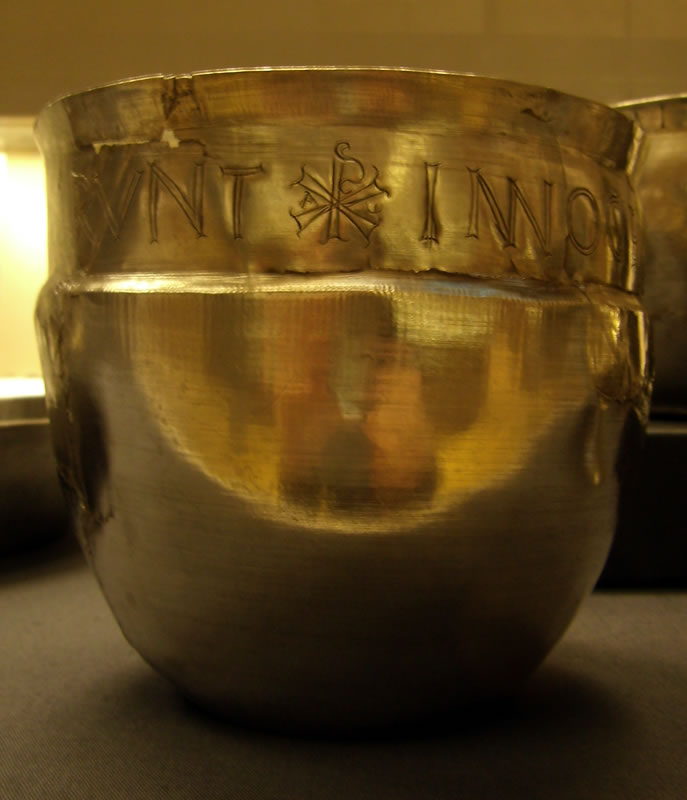 The silver chi-rho plaques may have been attached to the walls of a church, and represent votive offerings. One has the inscription – Anicilla has fulfilled the vow which she promised.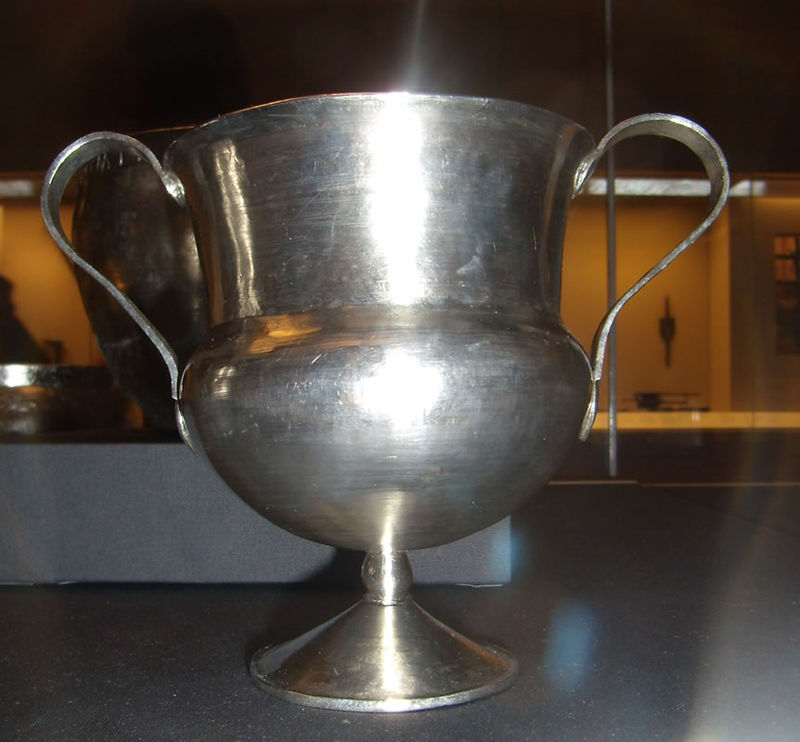 In these wonderful and significant church treasures we have a connection with the earliest Christians in the British Isles. They are literate, civilised, and appreciate beauty in the celebration of the Christian faith and worship. The names of Publianus and Anicilla commemorate ordinary Christians such as ourselves, worshipping in Britain almost 1700 years ago.

All of these precious items are on display at the British Museum